Conversations avec Tom Johnson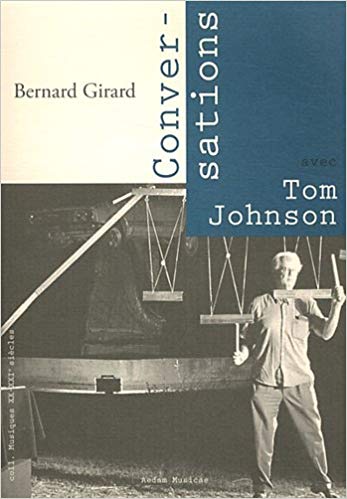 Through six extensive interviews (in French) with Bernard Girard, Tom Johnson speaks about his personal trajectory and his approach to music writing, in which minimalism and mathematics play an important part. Also mentioned are the composer's main influences (Allen Forte, Morton Feldman and others), his musician friends such as Phill Niblock or Frederic Rzewski, and some of his main pieces such as the Bonhoeffer Oratorium.
An excerpt is available, as low-resolution digitized format.
Visit Aedam Musicae's website for more information.